Source: Epoch Times, July 4, 2019 Updated: July 5, 2019
Heavy rain couldn't prevent thousands from assembling at the Lincoln Memorial in Washington as President Donald Trump delivered his speech at the "Salute to America" Fourth of July festivities.
Trump's speech celebrated America's heritage, praised members of the armed forces who lost their lives to defend the nation, and mapped an optimistic path for the years ahead.
"Today, we come together as one nation with this very special salute to America," the president said as the crowd cheered and clapped.
"We celebrate our history, our people, and the heroes who proudly defend our flag—the brave men and women of the United States military," he said.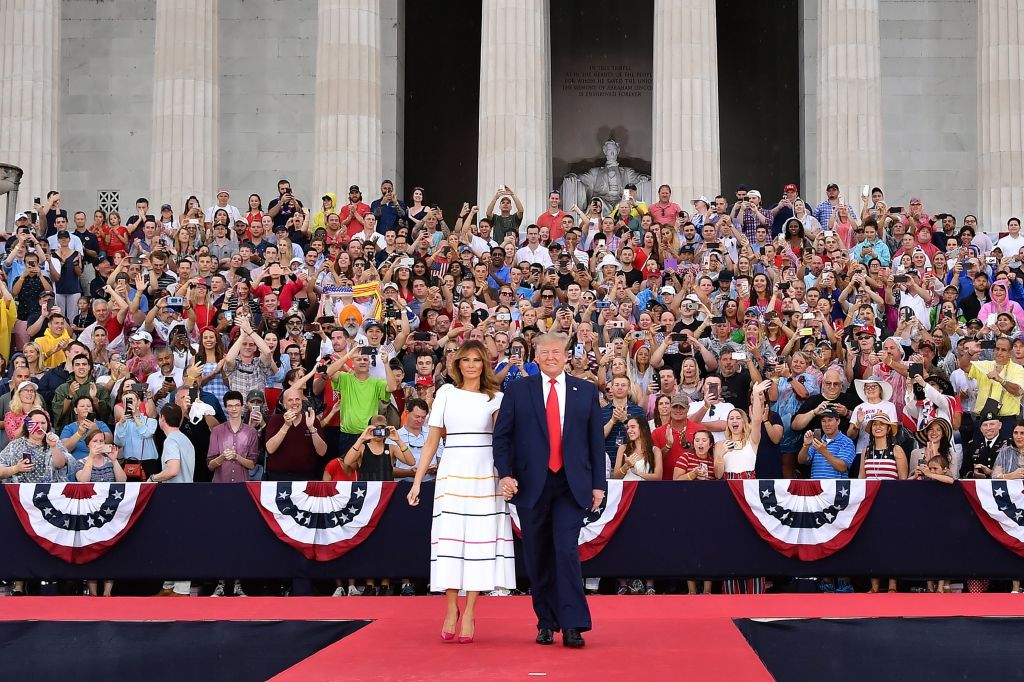 The president spoke on the steps of the Lincoln Memorial, facing a vast crowd flanking the reflecting pool. He invoked the words of the Declaration of Independence, the nation's founders, and historical figures who shaped the nation.
"As we gather this evening in the joy of freedom, we remember that we all share a truly extraordinary heritage. Together, we are part of one of the greatest stories ever told—the story of America."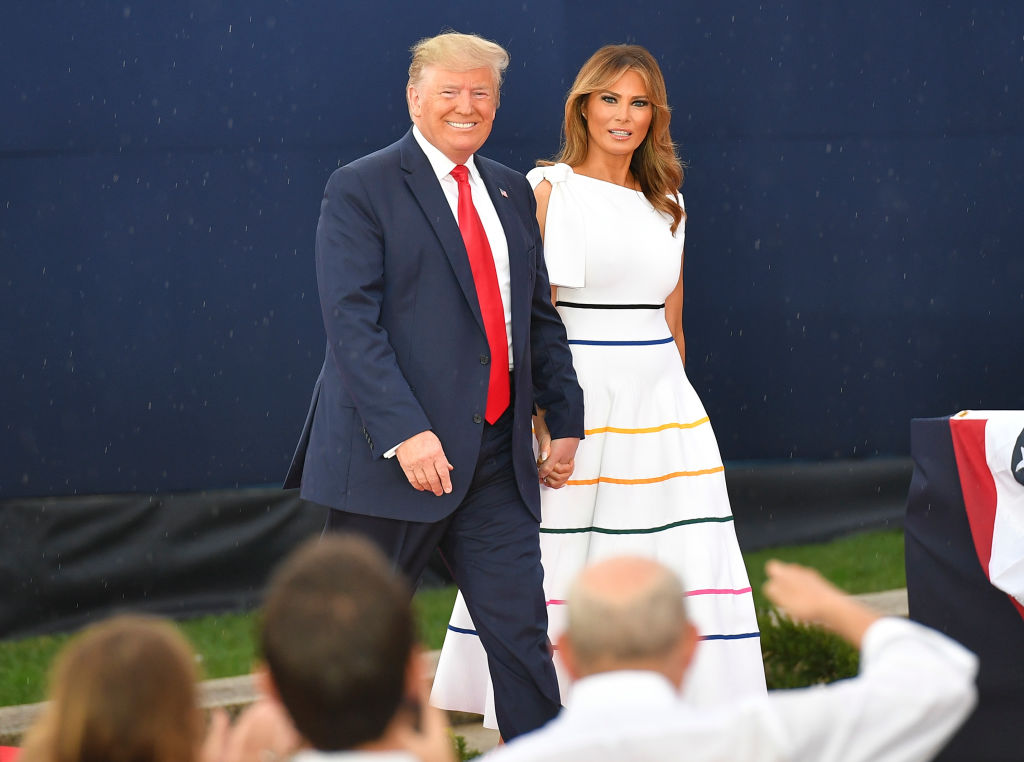 Trump transformed the routine Independence Day celebrations in the capital into an unprecedented show, with a parade, military band performances, aircraft flyovers, and a fireworks display billed to be the largest in Washington history.
The "Salute to America" Independence Day festivities featured military demonstrations, multiple aircraft flyovers, and music, paying tribute to the country's five service branches—the Air Force, Army, Coast Guard, Marine Corps, and Navy.
Trump offered an optimistic view of the future, promising that the U.S. flag would eventually be planted on Mars.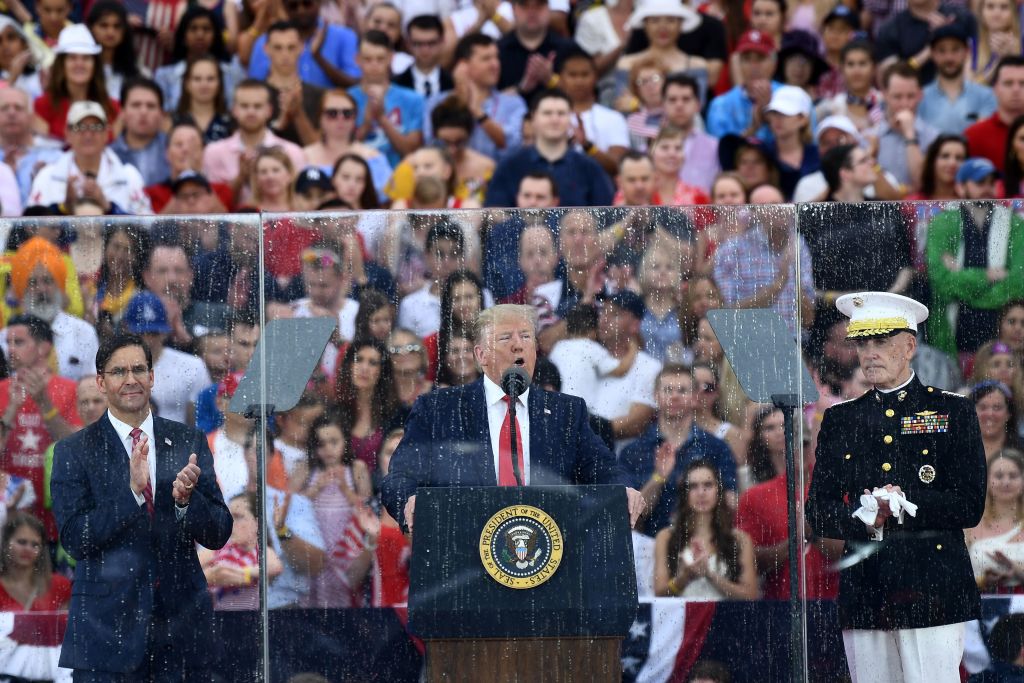 "As long as we stay true to our cause—as long as we remember our great history—and as long as we never stop fighting for a better future—then there will be nothing that America cannot do," he said.
The president spoke for approximately an hour from behind bulletproof glass. The crowd broke into chants of "USA, USA" on several occasions.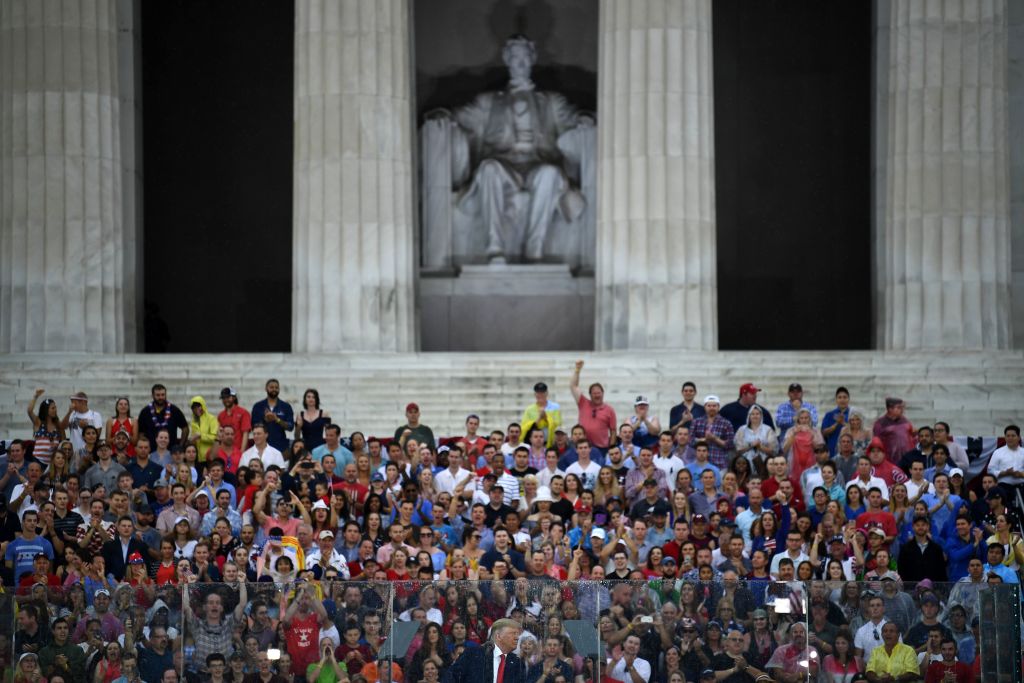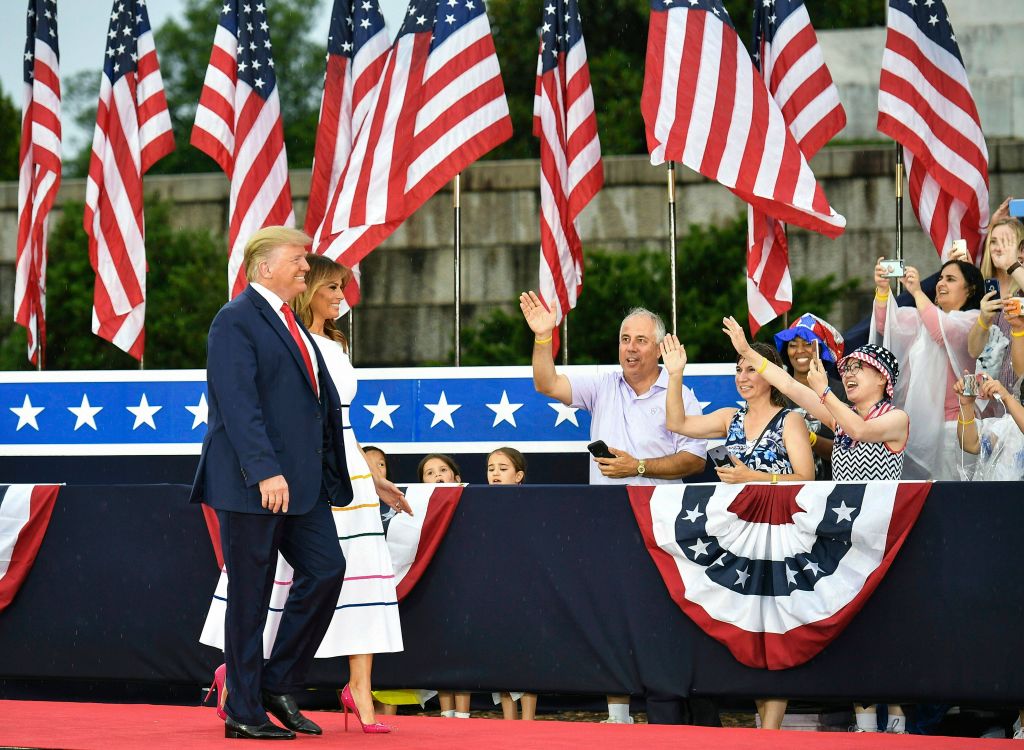 Related Coverage'Cowboys for Trump' Ride to Washington to Support the President and Border Security
The president's speech was almost entirely rooted in remembering the nation's history—especially the heroic achievements of American military heroes. Trump paused on two occasions to introduce military band performances and watch flyovers by military aircraft. "What a great country," he said, as a B-2 stealth bomber and a pair of F-22 raptors roared above the crowd.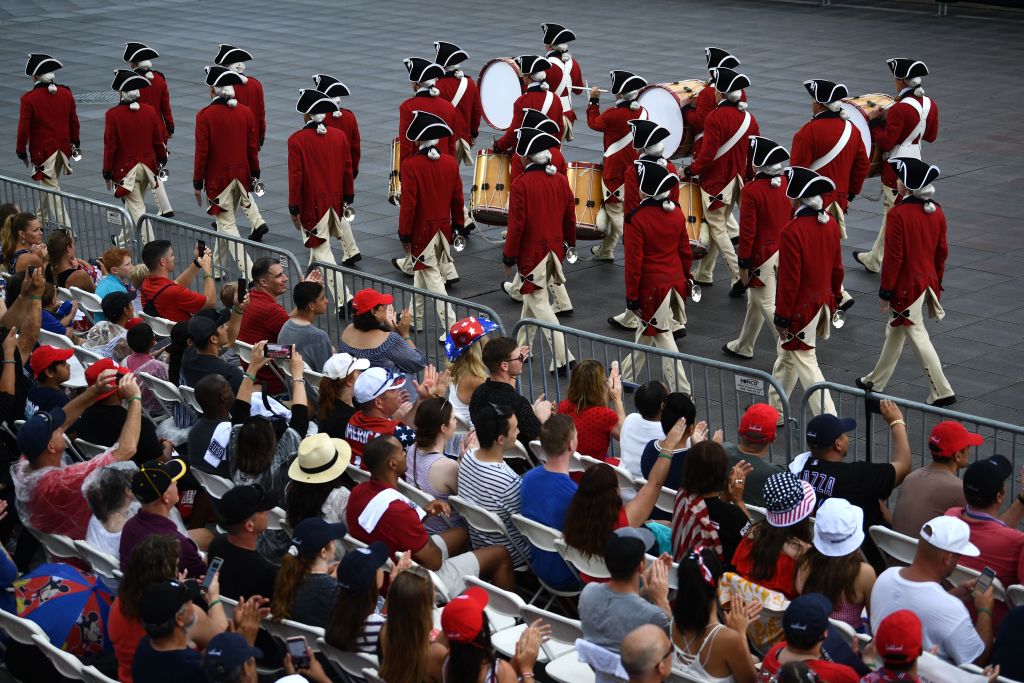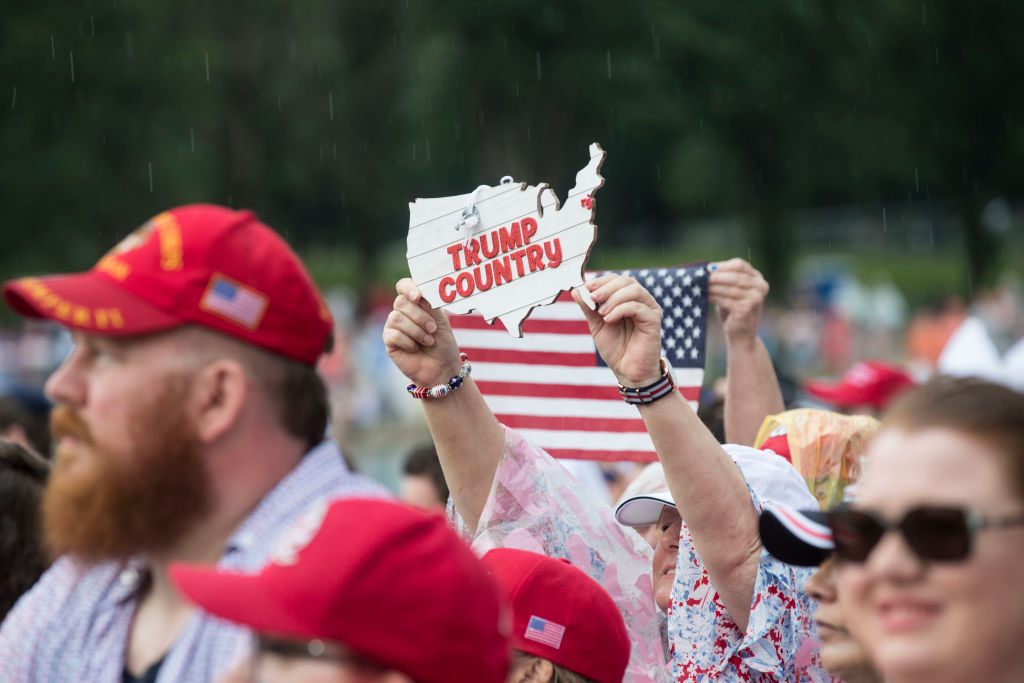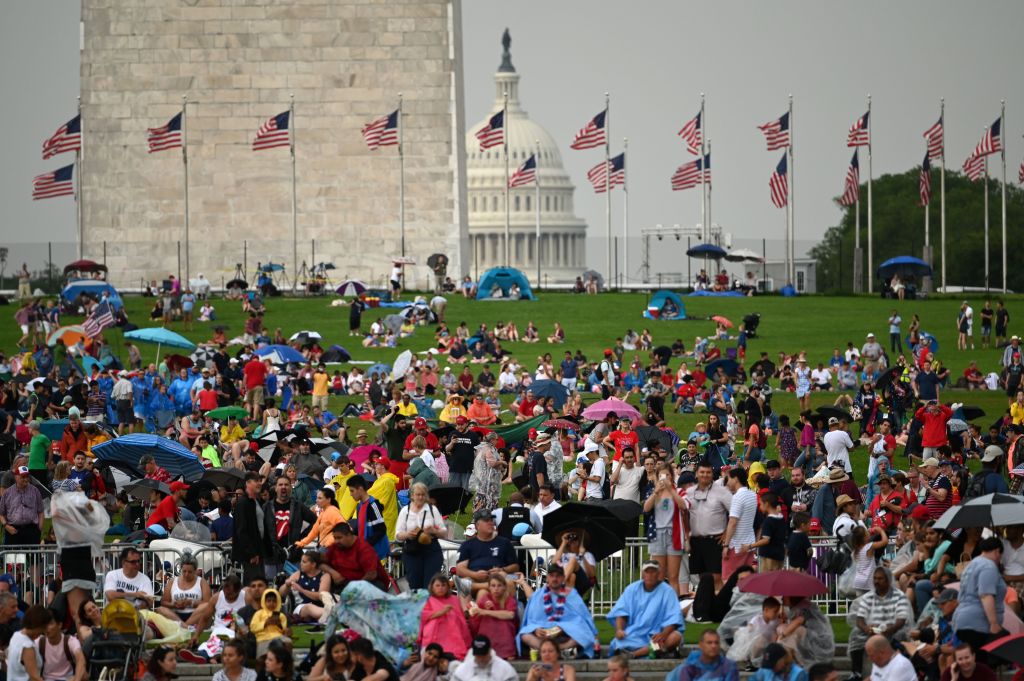 The celebration concluded with a 35-minute firework display, the biggest ever in the capital's history.
The Fourth of July celebrates the signing of the Declaration of Independence in 1776.
A day before the event, Trump had declared emphatically: "It will be the show of a lifetime!"
Venus Upadhayaya, Janita Kan, Ivan Pentchoukov, and Reuters contributed to this report.