Source: Epoch Times, By  ELLA KIETLINSKA, April 11, 2020
Iranian President Hassan Rouhani pressed harder on April 8 for a $5 billion emergency IMF loan Iran has sought to fight the CCP virus outbreak after the regime's official accused the United States of blocking the loan.
In a tweet on Sunday, the secretary of Iran's Supreme National Security Council, Ali Shamkhani, accused the United States of blocking Tehran's loan request from the IMF.
The Wall Street Journal reported that the United States plans to block Iran's request for a loan from the IMF.
The U.S. Department of Treasury was not able to respond to a request from The Epoch Times for comments by the time of the publication of this report.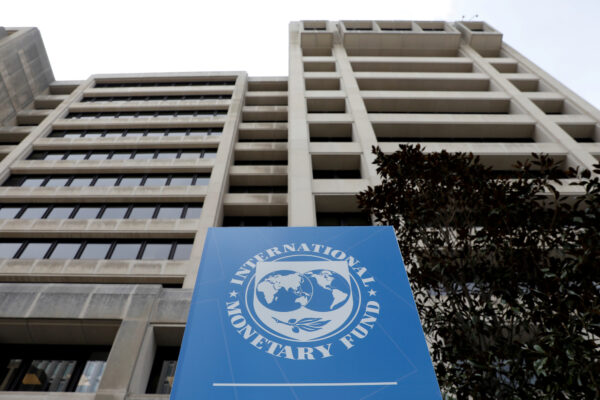 Iran has not applied for IMF aid since Iran's 1979 Islamic Revolution. 
---
"I urge international organizations to fulfill their duties … We are a member of the IMF," Rouhani said at a televised cabinet meeting, "There should be no discrimination in giving loans."
An IMF official has said it holds talks with Iran aimed at evaluating if Iran qualifies for an emergency loan, according to Reuters.
Tehran has blamed the United States and its "maximum pressure" policy for restricting Iran's ability to respond effectively to the virus.
"The U.S. sanctions on Iran are economic and medical terrorism … They are in violation of international medical conventions," Rouhani said.
The Trump administration imposed sanctions on Iran in 2018, aimed at cutting off the "revenues the [Iranian] regime uses to bankroll terrorist groups, foment global instability, fund nuclear and ballistic missile programs, and enrich its leaders," the White House said at the time.
Can Iran Afford to Finance Its Battle Against CCP Virus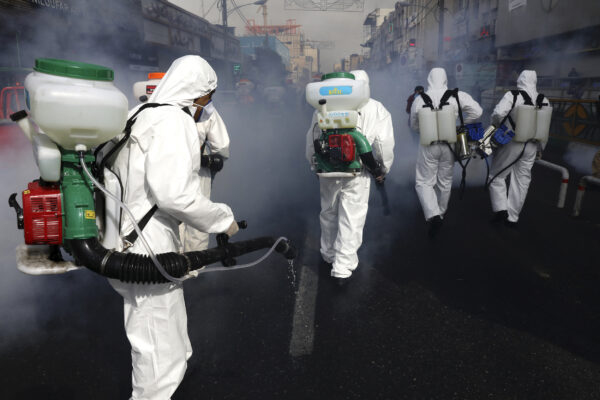 The Iranian government holds billions of dollars in accounts that it can still use, U.S. officials in the Trump administration told The Wall Street Journal. If the requested emergency loan is granted to Iran, its government can divert the funds to boost the country's economy weakened by the U.S. sanctions or finance terrorism in the Middle East, the officials said.
According to the State Department, the Iranian regime refused America's offer of "humanitarian assistance and medical supplies to the Iranian people" intended to counter the COVID-19 outbreak.
U.S. Secretary of State Mike Pompeo reminded the regime on Feb. 28 that "certain donations to Iran intended to relieve human suffering, including the donation of medicine, are exempt from U.S. sanctions. In addition, the United States maintains broad exceptions and authorizations to its sanctions for the commercial export of food, medicine, medical devices, and agricultural products to Iran."
The United States established a transparent channel with the Swiss government through which humanitarian aid could flow to Iran in Oct. 2019. Payments to exporters are guaranteed by a Swiss bank. However, they have to meet "a very high standard of due diligence," U.S. Special Representative Brian Hook told Reuters during a press briefing in January after the first sales of cancer and transplant drugs to Iran.
The State Department said that according to Iranian documents, healthcare companies from Iran have been importing COVID-19 test kits since January.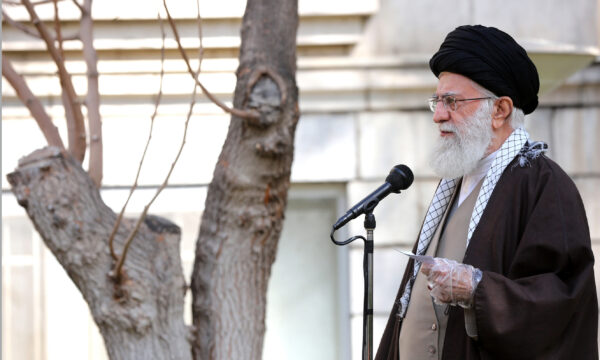 The Iranian government has hundreds of billions of dollars in its sovereign wealth fund, as well it controls Iran's Supreme Leader Ayatollah Ali Khamenei's hedge funds that include assets confiscated from Iranian people. All these funds can be used to combat the COVID-19 outbreak, the State Department said.
On April 6, Khamenei approved the withdrawal of $1 billion from Iran's sovereign wealth fund to fight the Chinese Communist Party (CCP) virus, commonly known as novel coronavirus.
Brian Hook, Special Representative for Iran, said at a press conference on March 16 that if the regime redirects only a portion of its revenue generated from oil and other sales that it uses to finance terrorism it could significantly improve its healthcare system for the benefit of Iranian people. It could have been much better prepared for the COVID-19 pandemic.
"The Iranian regime for 41 years has run an opaque financial sector that causes banks to be very reluctant to deal with a regime that is famous and notorious for money laundering and terror finance," Hook said. Opening the Iranian financial sector and making it transparent would encourage many financial institutions to transact with the regime, Hook added.
To date 68,192 COVID-19 cases have been confirmed in Iran, 4,232 people died and 35,465 recovered, according to Johns Hopkins University.
Iran has a strategic partnership with China, which helped the country to circumvent U.S. sanctions. Iran has imported embargoed materials from China while continuing to sell oil to the Chinese regime. Iran also allowed flights to and from China until the end of February.